Figuring out what does and doesn't work in the security guard service sales process can be frustrating. You think you know what a potential client wants just in time to get turned down.
At the end of the day, some prospects will flat out say no and, even if you ask (which you should), you'll never get an answer. But there are still plenty of things you can do to give your company the best chance to win more security contracts.
Today, we're going to look at 6 ideas that can help your operation stand out from your competitors and set you up for success in selling contract private guard services.
1. Do Your Research
As a general rule for life: more information is usually better. Before you buy a new car, you research as much as you can to make sure you know what you're getting yourself into. If you have been through the process of starting your own security company, you know how much research happens before you start running your first property.
Bidding on new security contracts is exactly the same. Before you go into the sales process with a new prospect, you should do your research on as much as possible, especially if the contract is in an industry you have no experience in.
If you would be working a brand new property type, look up the most common incidents at that type of property and how to prevent/handle them.
Doing your research will give you more knowledge that makes you better at your job. But more importantly, a prospect that sees you know what you're talking about will be much more likely to trust you.
2. Do a Property Walk Before You've Won the Contract
Property walks are standard in the private security industry. They help both security teams and clients. Offering a free property walk before you secure a bid can have a lot of positive results.
During the property walk, you have a chance to show the potential client you've done your research. It's also the perfect opportunity for you to ask questions on what incidents might be specific to the part of town their property is in or the type of people that are on the property.
Doing a property walk with a potential customer is your chance to earn their trust, too. You can show them - in real-time - your teams' procedures, incident reporting structure, and how you will run guard tours.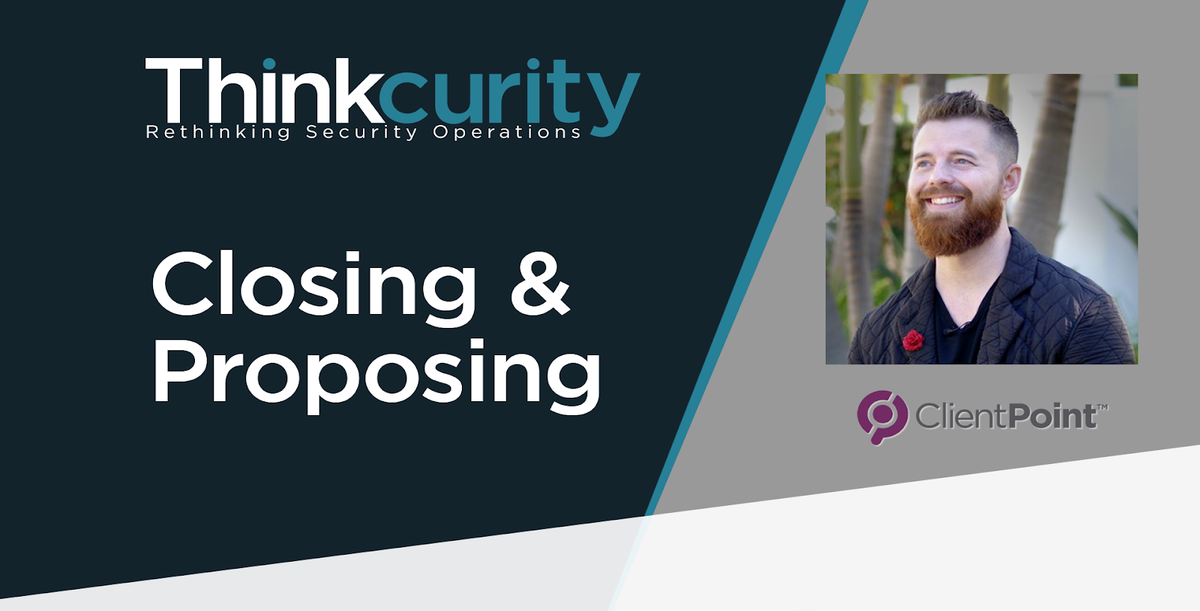 3. Networking
LinkedIn being so successful proves the power of networking. A survey they did showed that personal connections are the #1 way people find new jobs.
That doesn't stop with looking for a paycheck. Networking and personal connections are a great way to get more business for your own company.
LinkedIn is a great place to go, but there are tons of referral networks that give you a chance to meet people who might need your security services.
To start, check out these places:
4. High Training Standards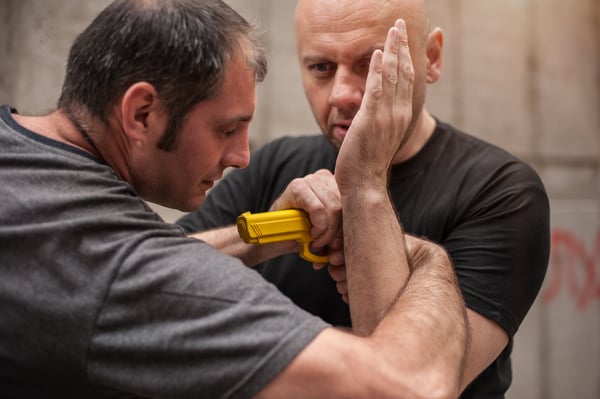 Having a well-trained security team is probably one of the biggest selling points you can have. One of our clients saw huge success from having a well-run training program.
Go above and beyond and train your security officers to be a well-oiled machine. If you need help on how to get them there, CALSAGA, California's Security Association, has great training courses that you can take no matter where you are.
For more information on training your security guards, check out this series of articles we published last year:
5. Branding
Branding is important to all aspects of your business. It helps your company be recognizable and can make your security officers feel proud to work for your company.
In the sales process, if a prospect knows who you are when you make the first point of contact with them, you're already at a competitive advantage. There are 3 pieces of branding that are pretty easy to do and can make a huge difference quickly.
Online Presence & Marketing - We have a great article on how to get started on the basics of online marketing. With so many people on the internet now, it's the perfect opportunity for potential clients to find out who you are.
Uniforms - A uniformed officer with visible company logos is a walking billboard. If you pay attention to training, their high level of service is free advertising for your services.
Branded Reports - During the sales process, you'll probably want to think about showing prospects what to expect from your security reports. It is another way to build credibility. A branded report reinforces your brand and also makes your reports look professional.
If you want even more help with branding, Silvertrac offers a sales & marketing pack that can get you started in the right direction. You can learn more about that here.
6. Reporting Software
Guard management software gives you a big boost to your sales pitch (we're not biased at all). It shows that you are organized, hold your security officers accountable, and are willing to be completely transparent with your customers.
If you don't believe us, just look at how this security company uses security guard management software in their pitch to close more contracts.
If you want more information on how to improve your security sales process, check out this Thinkcurity webinar with Brian Koehn.